---
2021 ESG REPORT
This report has been published for the purpose of delivering annual financial and non-financial performances of LG Energy Solution to stakeholders with an emphasis on the company's strategic ESG management system.This report has been prepared by reflecting the Core Option of the Global Reporting Initiative (GRI) standards, and conveys the action plans to achieve the sustainable development goals (SDGs).
Furthermore, we considered the disclosure principles that reflect the Value Reporting Foundation Sustainability Accounting Standards Board (VRF SASB), a global ESG disclosure standard, as well as the Task Force on Climate-Related Financial Disclosure (TCFD) recommendations.LG Energy Solution is dedicated to systematically manage the performance under ESG management strategy and to disclose ESG-related data in a transparent manner by publishing the annual ESG report both in Korean and English on the website.
LG Energy Solution identified key tasks under the vision of "We CHARGE toward a better future" to build a worldwidegreen battery ecosystem and contribute to sustainable development for future generations.
Among the key tasks, we intend to prioritize "Beyond Carbon Neutrality," "Perfect Closed Loop," "Supply Chain Sustainability," and "Diversity, Equity, and Inclusion."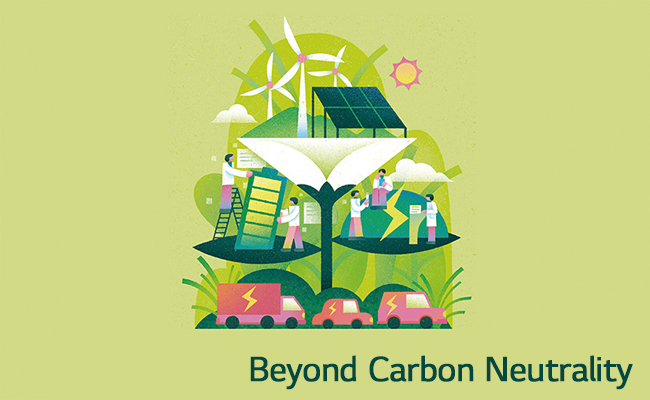 LG Energy Solution has set specific goals and strategies to achieve carbon neutrality. Not only that, but we also think about the goals that follow. In order to achieve carbon negative beyond carbon neutrality through carrying out additional carbon reduction activities beyond the company's business sites boundaries, we will install renewable energy and ESS facilities near our global business sites, and will cooperate with various stakeholders to support the energy welfare in areas that are vulnerable to climate change.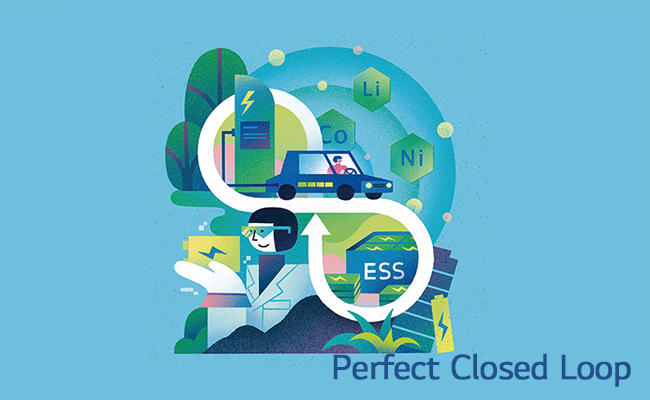 With the growth of the EV market and the rapid increase in demand for batteries, the disposal of used batteries has become an important issue. An EV battery no longer operates at sufficient capacity when the vehicle reaches the end of its life expectancy (the length of time in its original condition) or its life span. Used batteries, also called "end-of-life batteries", meaning that they have reached the end of their usefulness. The inappropriate disposal of used batteries will cause serious environmental pollution. Still, they can be turned into valuable resources through recycling and reuse.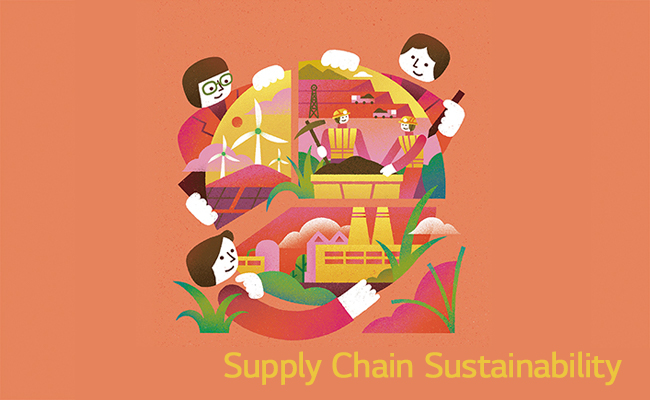 As a leader of the global battery market, LG Energy Solution is performing various ESG-related activities on supply chain, including conducting ESG risk assessment on suppliers, strengthening due diligence of raw material supply chain, and supporting carbon reduction in supply chain. With a view to fostering ESG activities as an integral part of sustainable business of all stakeholders of battery value chain, we will continue to actively reflect the views and needs of various stakeholders within the supply chain and formulate transparent and responsible supply chain ESG strategies.
As a global leader in the battery industry, LG Energy Solution is building an organizational culture of DEI (Diversity, Equity, Inclusion) with the employees, under the philosophy that the employees are the most important customers. We pursue an organizational culture based on the respect for diversity by not engaging in discrimination due to the differences of each employee, a culture based on the equity principles of offering opportunities to all and not discriminating according to the social status, and a culture based on inclusion where mutual understanding and respect among the employees are present.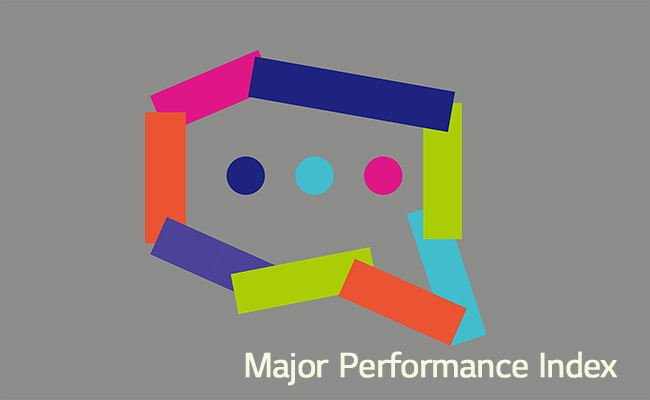 LG Energy Solution will select and manage indicators that must be prioritized from an ESG perspective to communicate with various stakeholders more proactively and strengthen our competitive edge.