Core Competitiveness
LG Energy Solution is taking the lead in popularizing electric
vehicles that are safe, fast, and environmentally friendly through cells, modules,
BMS (Battery Management System), and pack products for electric vehicle batteries,
the culmination of our most innovative battery pack technology.

Building upon our experience of various projects with the world's leading manufacturers,
we are creating a new battery ecosystem that
encompasses the entire cycle from producing batteries to reusing waste batteries.
Optimal total solution
through
technological edge
Total solutions that provide optimal BMS and technical support for cells, modules, packs, and products based on state-of-the-art technology
01
The ideal
partner for
global automakers
Execution of over 70 global projects with products, materials, and technologies based on 30 years of R&D experience
02
Four-way global production system highly accessible to customers
We have established the highest number of global production bases in the industry in Korea, China, USA and Poland have long-standing production experience to respond properly to customers and markets.
03
Total Battery Solution
- Capable of developing and mass-producing new products with tailored specifications.
- Offers a total solution from cell to module, including BMS.

*Standard BMS: Universal application to all products expected by 2024.
EV Solution
Extended Driving Distances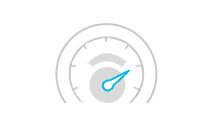 LG Energy Solution high energy density battery enables driving longer distances.
Lighter
Vehicle Weight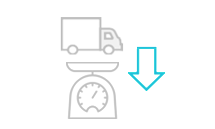 Lightweight battery significantly enhances driving efficiency which is more crucial for commercial vehicles.
Quick Charging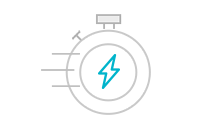 Quick Charging performance maximizes profits by providing extended driving hours and distances. The more miles you drive, the more money you earn.
Space Efficiency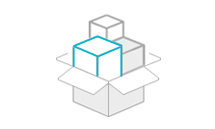 Various dimension of batteries solve commercial vehicle's limited space by maximizing space efficiency.
Product
Cell
Our pouch-type battery cells can be produced in various lengths and widths,
which is conducive to enhancing the battery capacity and allows optimization of battery cells
Core Technologies
High capacity for
long-distance driving
Higher power output
than internal
combustion engines
High-speed charging
(BEV)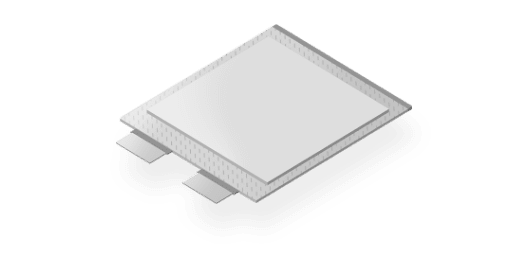 Uni-direction Cell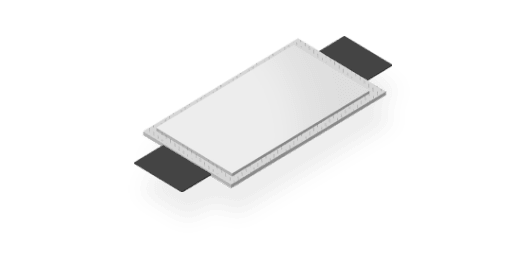 Bi-direction Cell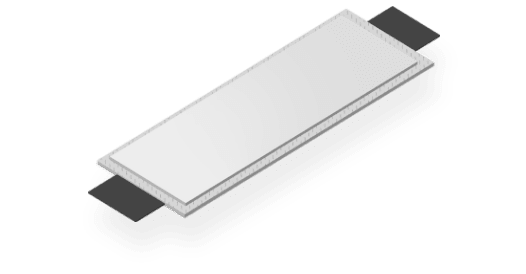 Long Cell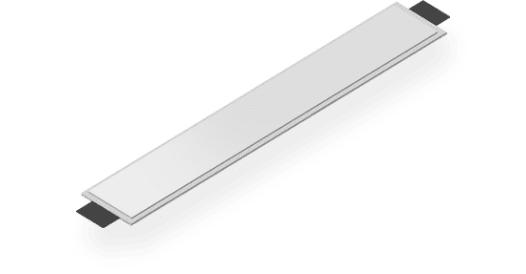 Low Height Cell
Module/Pack
Modules and packs can be produced in various designs to accommodate the client's end product.
Core Technologies
Efficient Cooling
System
Light
Weight
Proven Mechanical
Strength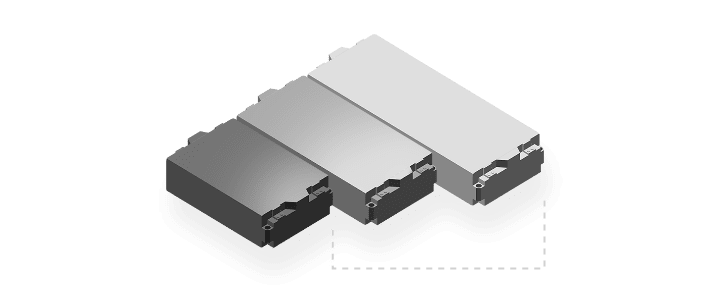 Length Difference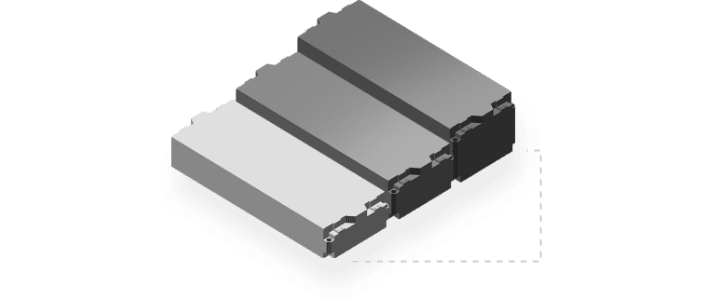 Height Difference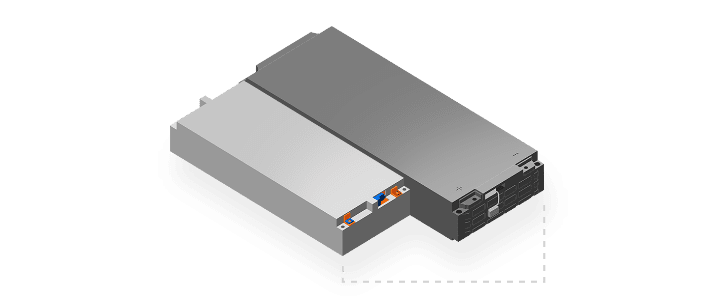 Width Difference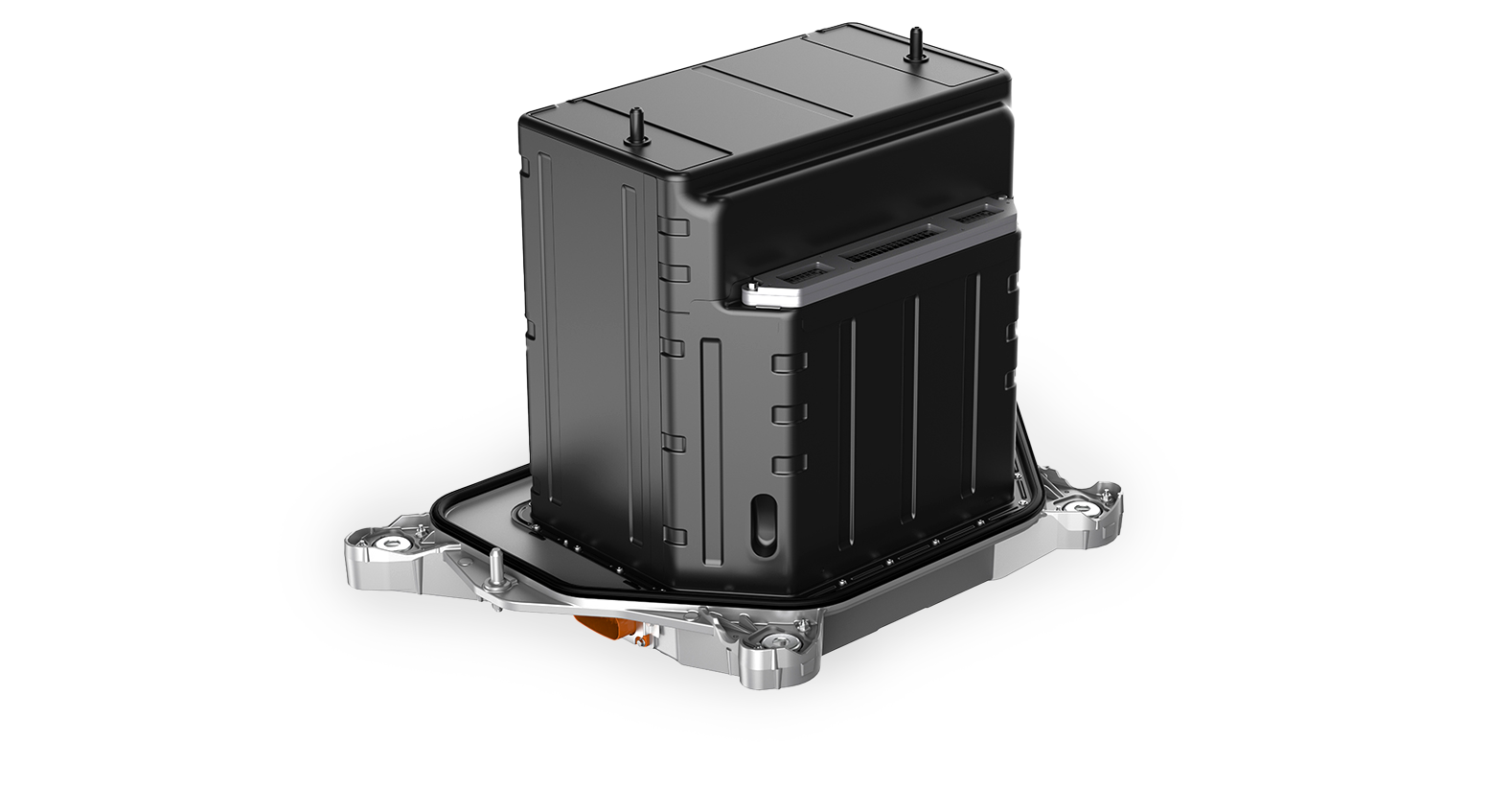 Tall Pack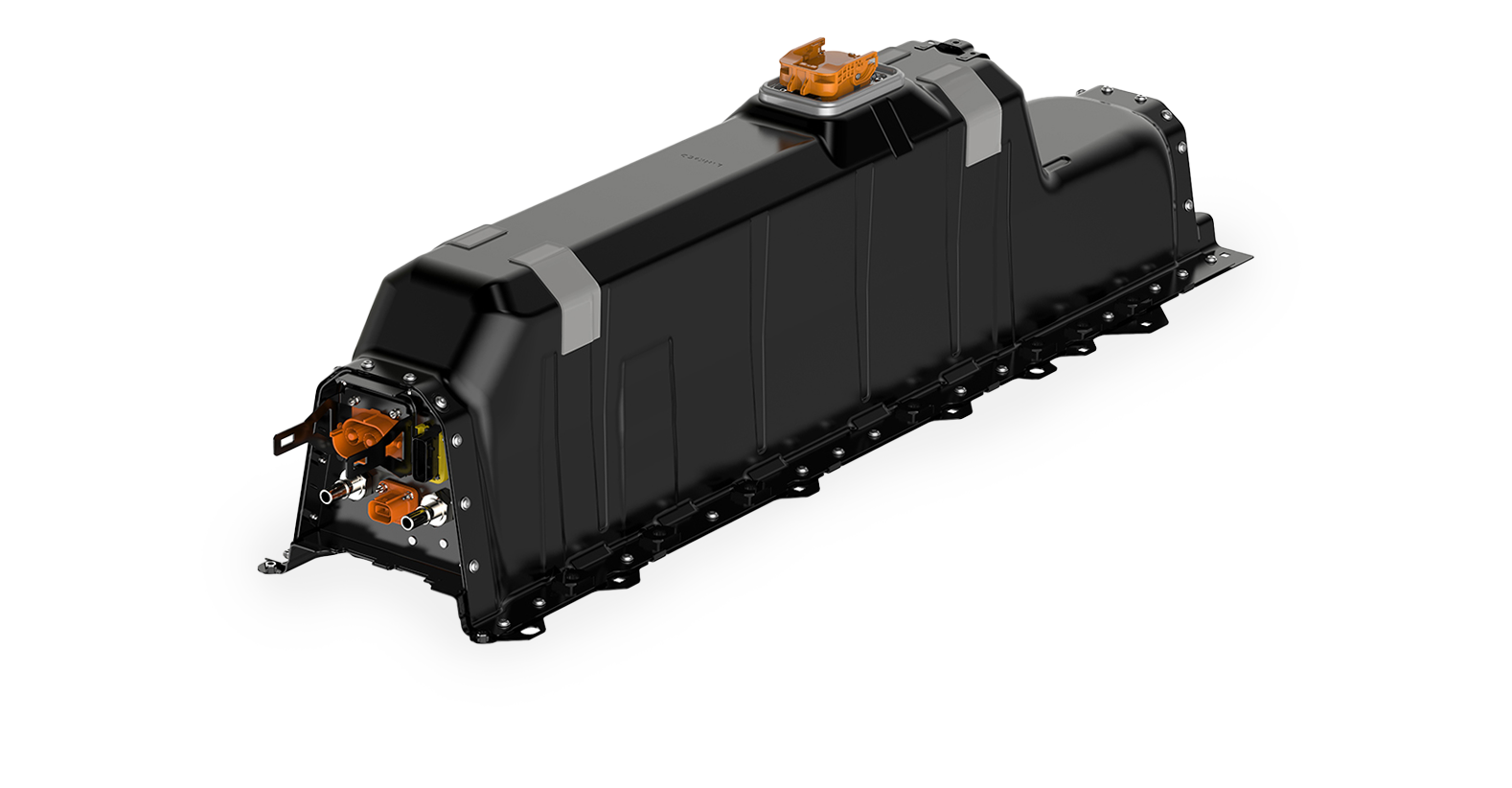 Narrow Pack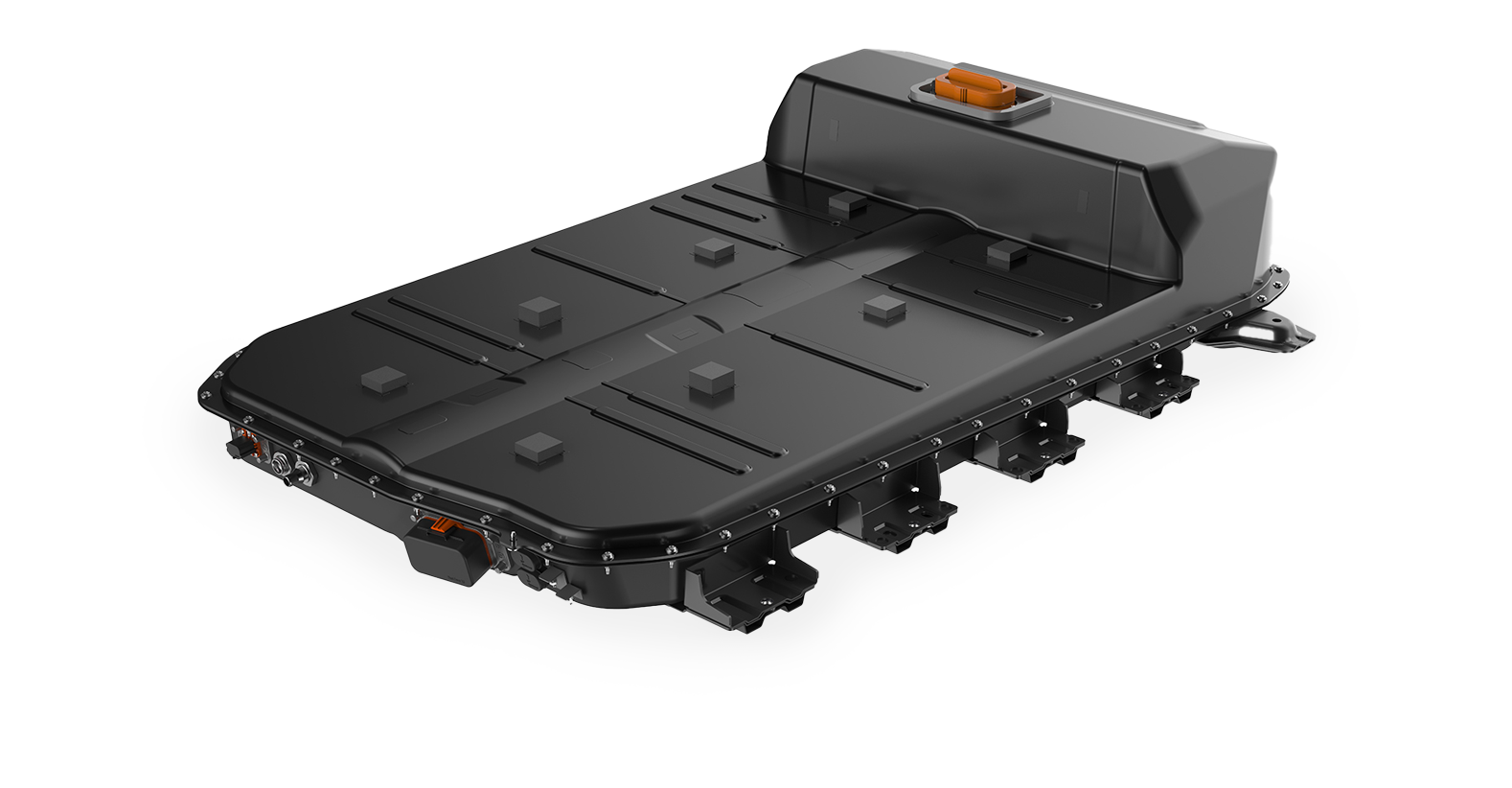 Stepped Pack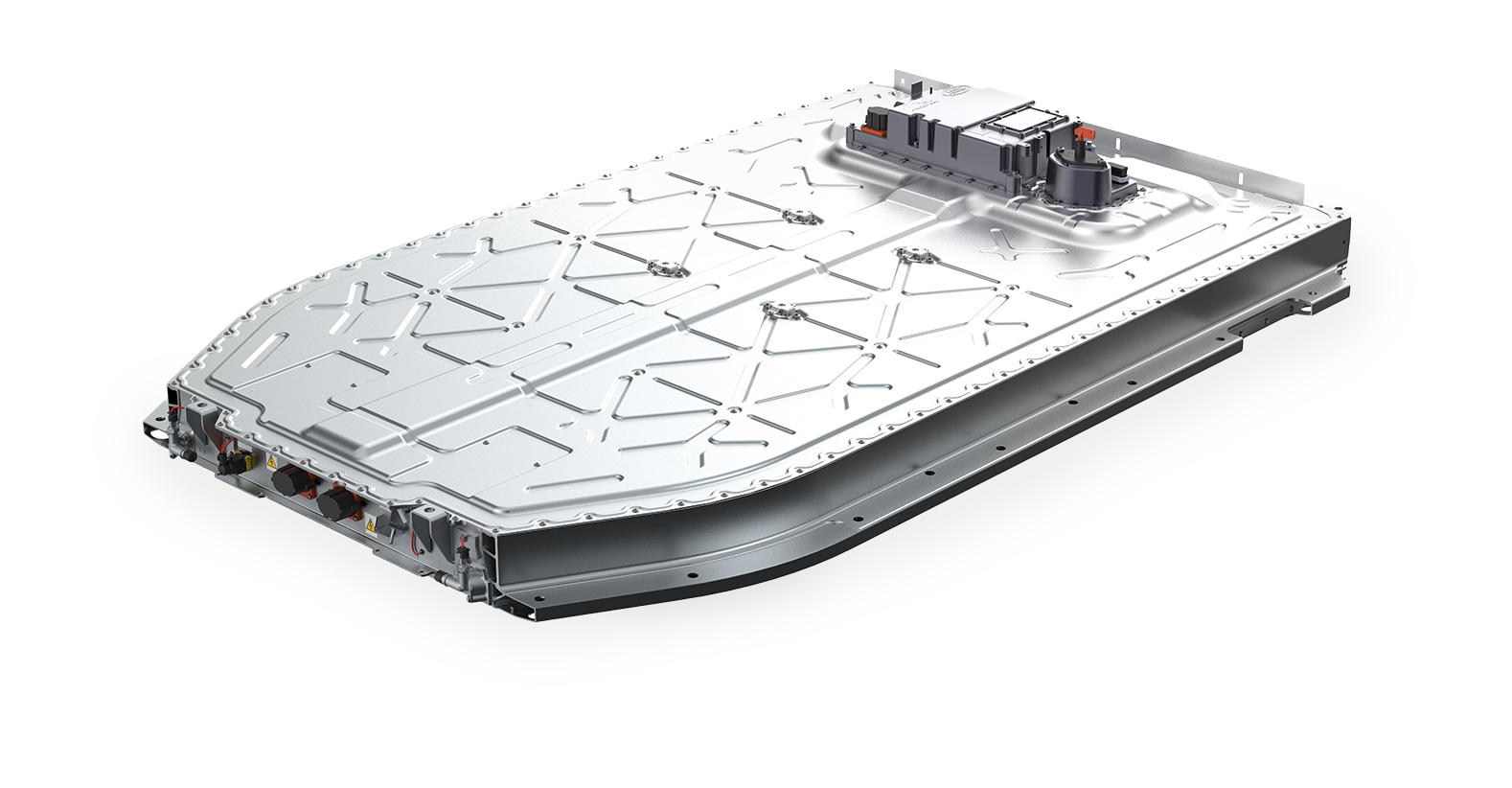 Flat Pack
BMS
A wide range of BMS is available from 50V to 800V.
Core Technologies
Smart Control for Extended Battery lifetime
Meticulous Diagnosis for
High Safety
Strict development process
for Global standard
compliances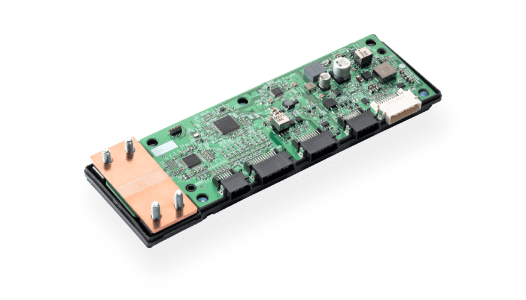 Low voltage : ~ 50V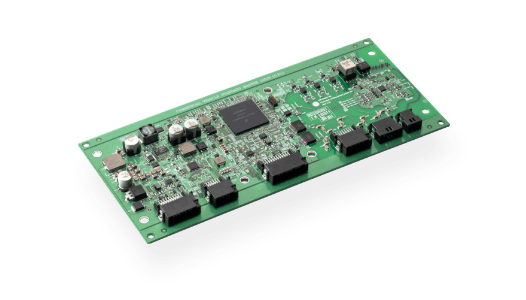 Light EV : ~ 100V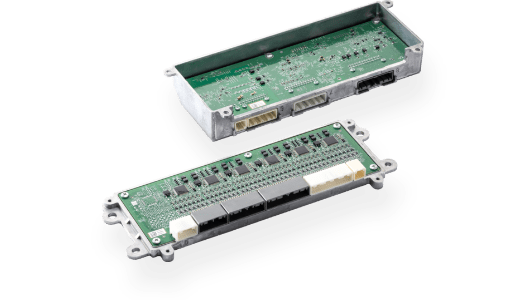 EV : ~ 500V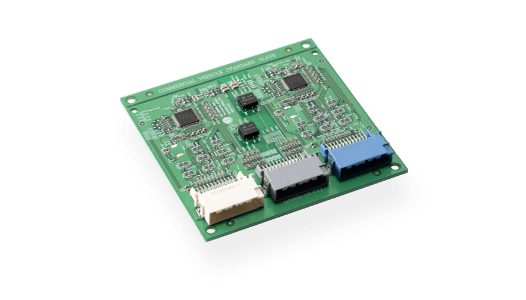 Commercial EV : ~ 800V
Application
Battery Electric Vehicle(BEV)
Zero-emission vehicle using the pure electric energy of
the battery for driving
a long drive

500km or more
Fast charging

30minutes(80%)
Porsche Taycan
Plug-in Hybrid Electric Vehicle(PHEV)
The vehicle has the characteristics of EV and internal combustion engine vehicle,
being capable of driving short distances using electricity and long distances using the engine.
Pure electricity

80km or more
Volvo XC90
Hybrid Electric Vehicle(HEV)
Driving optimized through combination of engine and motor depending on the driving conditions
High fuel economy through improved output
Supplements the engine through high output
Grandeur HEV
Micro Hybrid Electric Vehicle(μ-HEV)
Improved fuel economy through the supplementary driving power of the battery
Supplements electric power
for the electric units in the vehicle
Audi Q7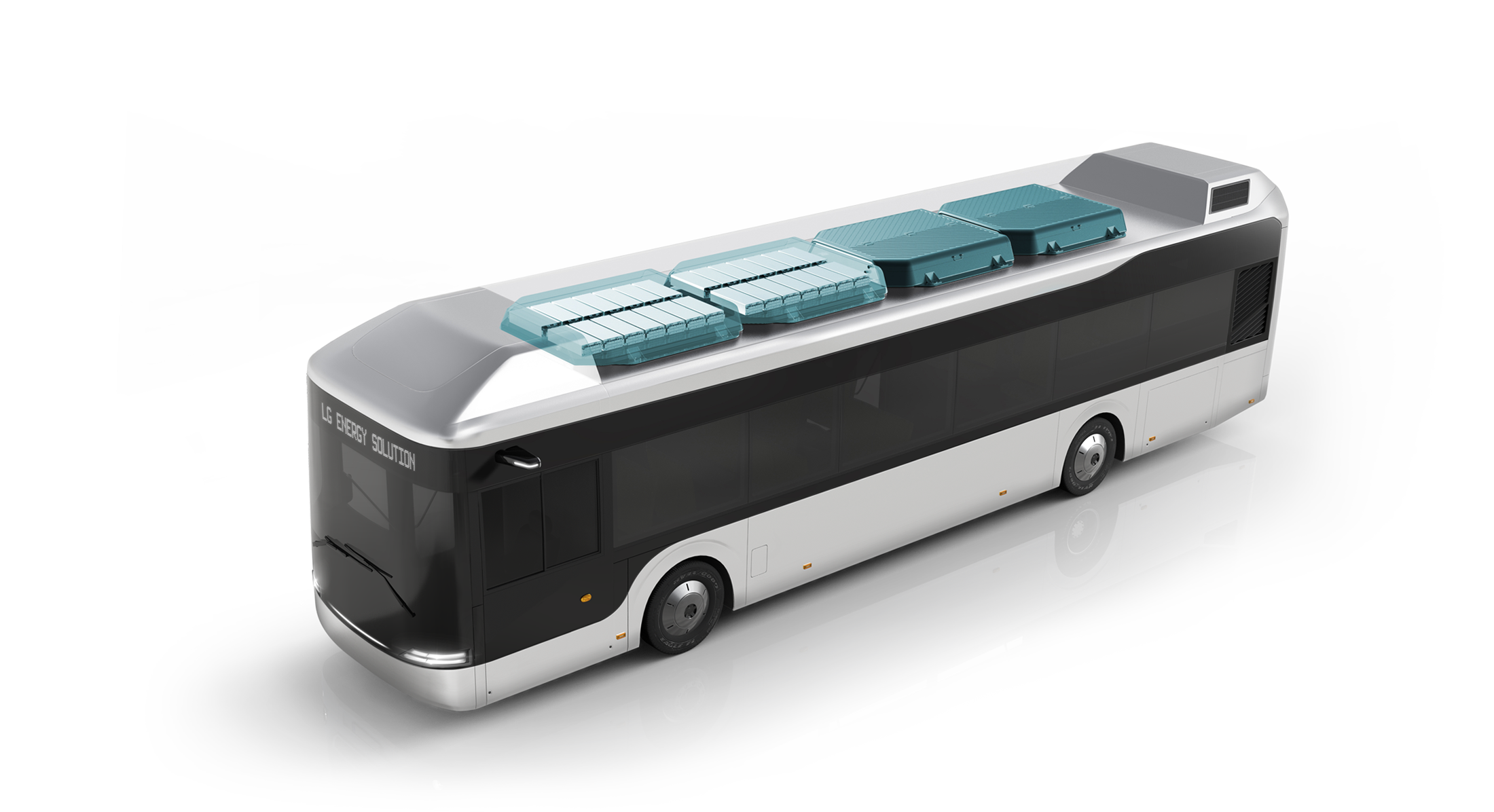 Electric Bus
Eco-friendly urban transportation equipped with reliable battery.
Electric Light & Heavy Duty Truck
Economic freight delivery solution equipped with powerful battery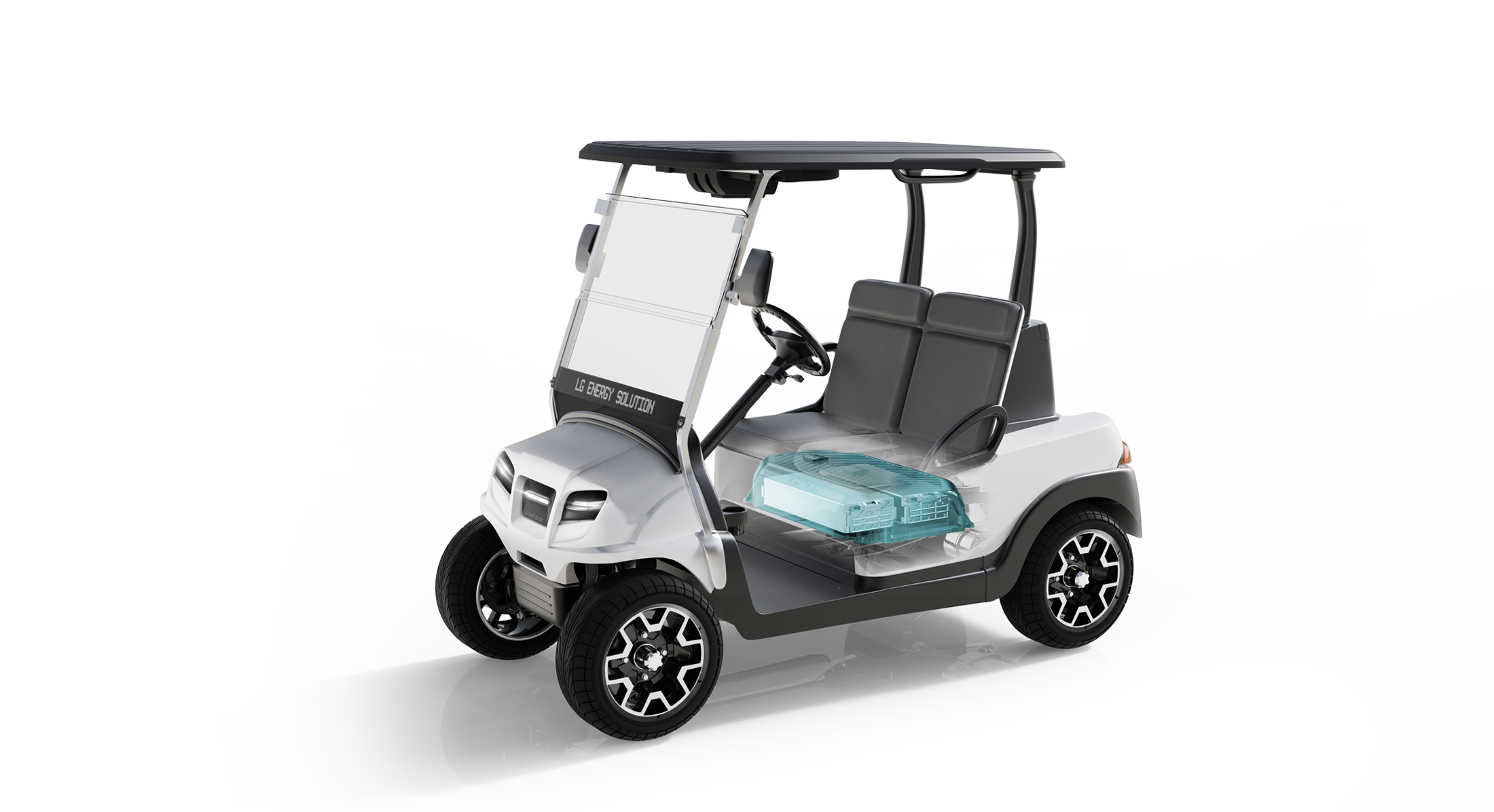 Electric Utility Vehicle
Multi-purpose vehicle suitable for outdoor activity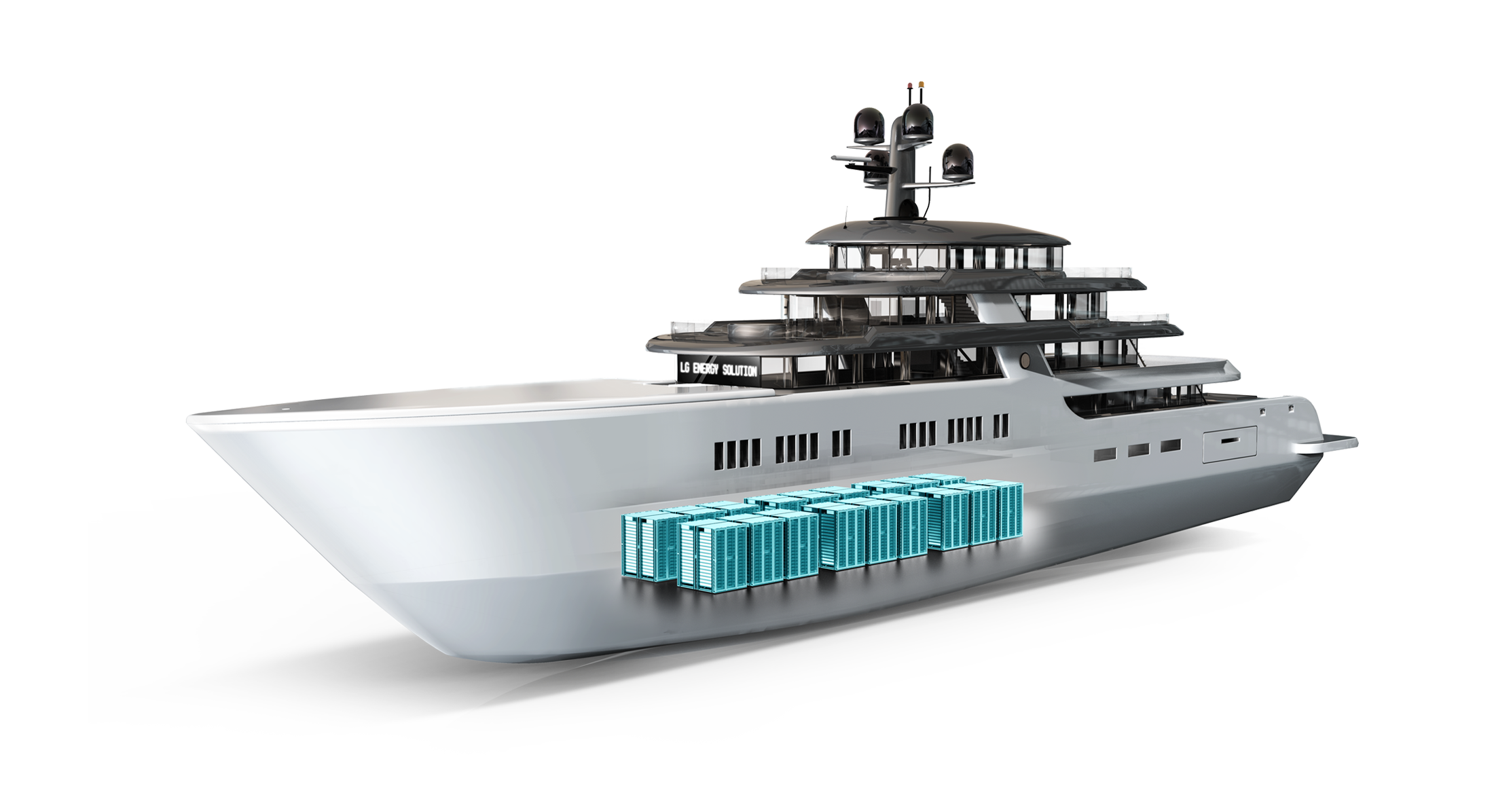 Electric Vessel
With Vessel electrification, reliable LG Energy Solution battery contributes to sustainable marine ecosystem.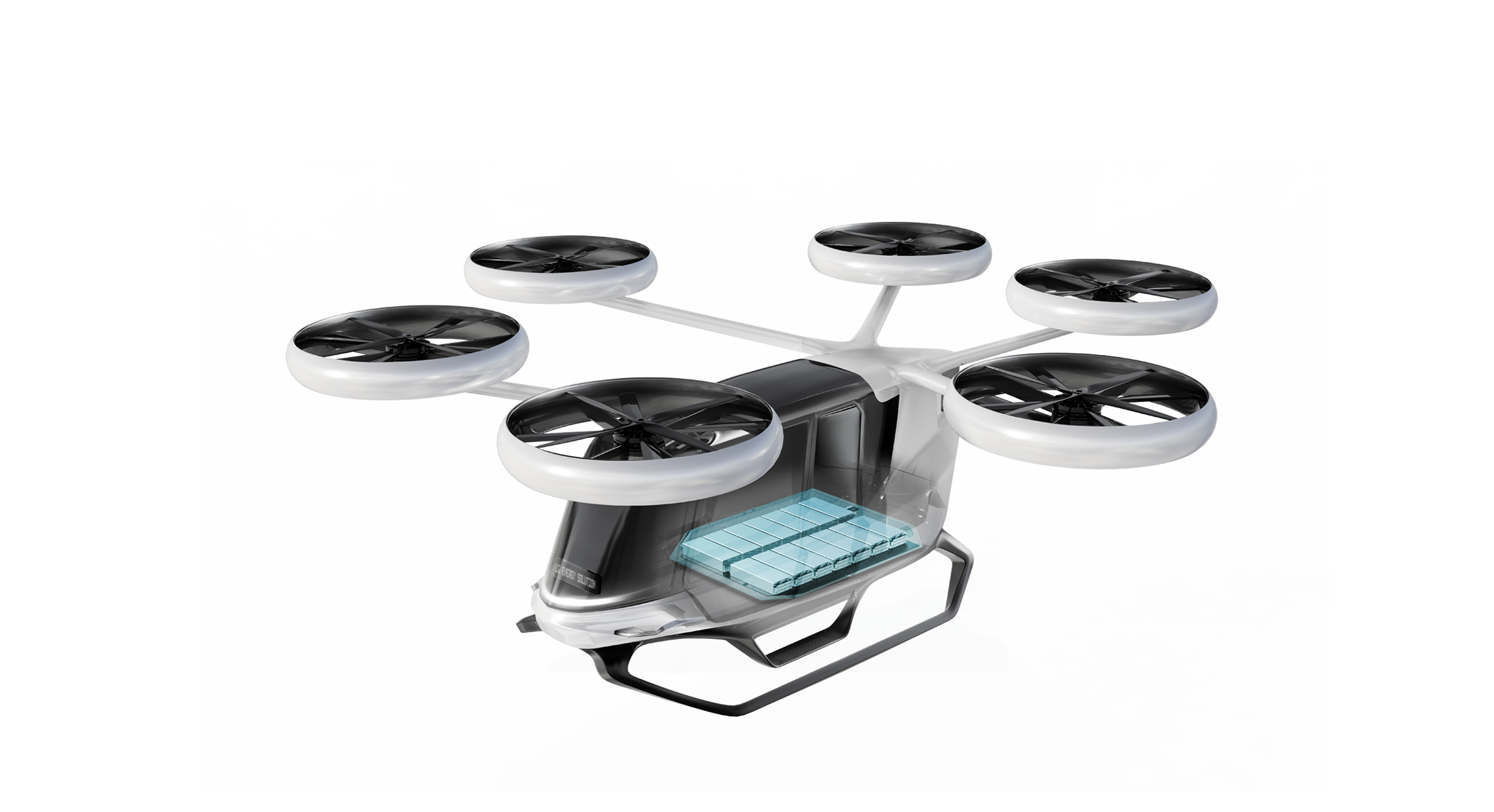 Urban Air Mobility
Robust design of battery provides safe and reliable solution to UAM industry.
LG Energy Solution's xEV Batteries in the Field ('09~'21)
LG Energy Solution has been awarded 79 projects from 24 Global OEMs across Europe, North America, and Asia.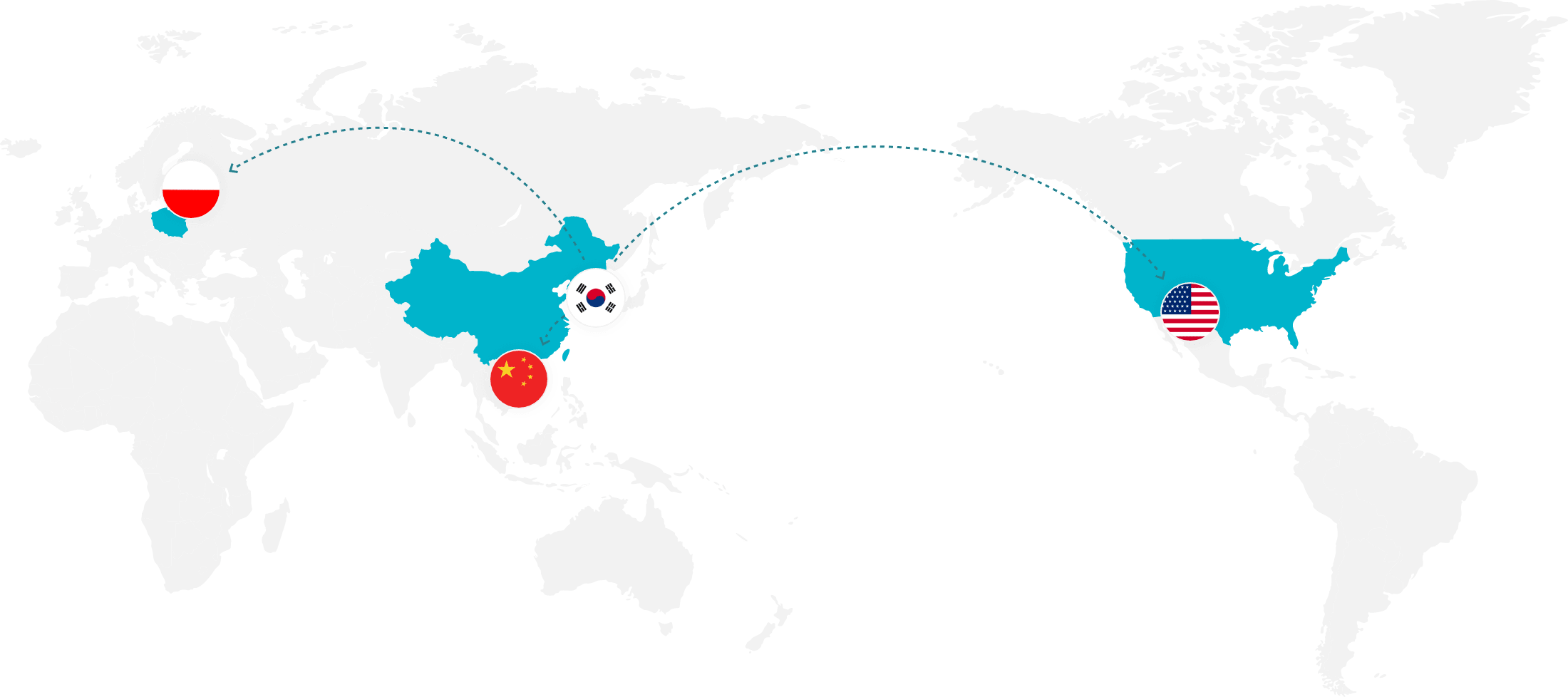 BEV

1,880K Vehicles

475.16M Cells
PHEV

890K Vehicles

179.2M Cells
HEV

1,550K Vehicles

162.4M Cells
μ-HEV

3,050K Vehicles

95.3M Cells