---
CSR Structure
Theme
---
Environment
We pursue a green battery ecosystem with our social responsibility
Vision
---
Together Energy, Sharing Solution
We will gather energies and provide solutions to create a better world to resolve the social issues that we face.
Brand
---
Greening
*

2U

**

We will continue to pursue environmentally friendly social contribution activities for the environment, society, and future
* Green+ing : Combining "Green," which represents eco-friendliness, and the suffix "-ing," which indicates the present implementation, "Greening" expresses our will to proactively practice eco-friendly social contribution.
** To You(2U) : The "universe" that encompasses the environment, society, and people is expressed as "U" and added to "You (U)"
Related Initiatives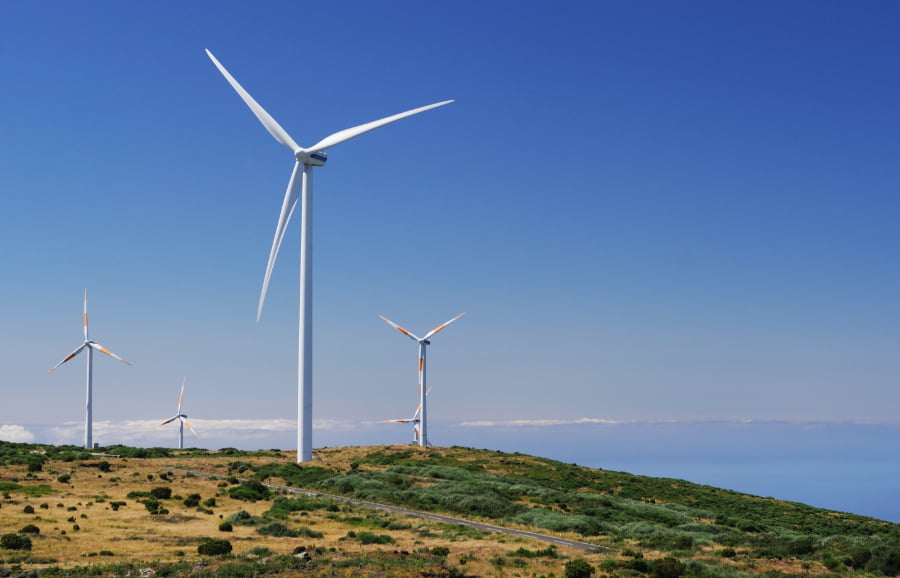 Supplying Renewable Energy with ESS in Island Areas
LG Energy Solution supports renewable energy facilities coupled with ESS batteries in island areas with low energy independence.This is a social contribution activity that supports the renewable energy independence of island areas, most of which have no onshore power grid in operation and relies on diesel-based power generation.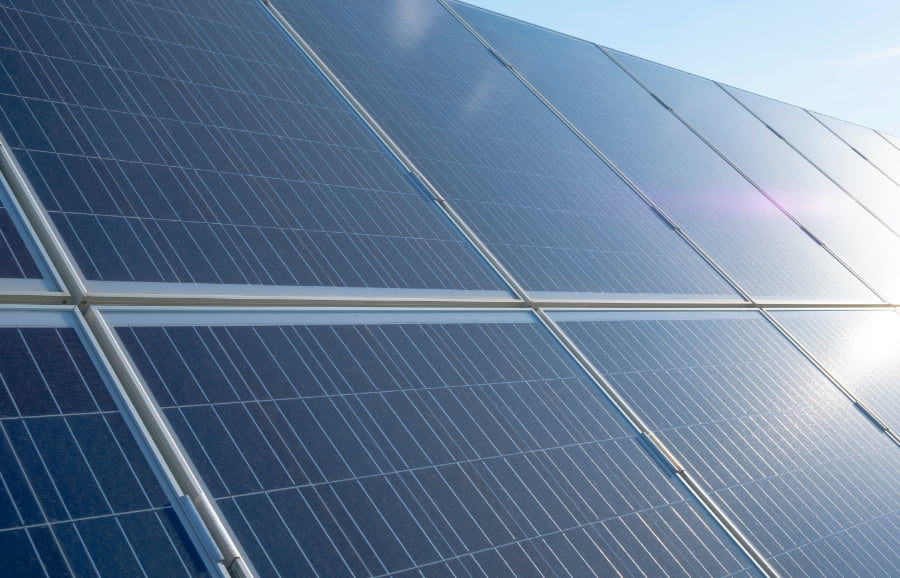 Hopeful Green Power Plants
After producing renewable energy through solar power generation facilities, LG Energy Solution donates the proceeds to the "Hopeful Green Power Generation Project," which sponsors underprivileged and low-income youth. Through partnerships with local governments and NGOs, a 410kW solar power plant was completed at the Cheongju Northern Transit Center in December 2020.

After 20 years of operation, it is expected to generate welfare funds of about 800 million won and reduce 4,900 tons (244 tons per year) of greenhouse gas emissions. We plan to continue welfare projects for the underprivileged in the Chungbuk region through the Steering Committee consisting of corporations, public institutions, environmental groups, and residents' autonomous committees.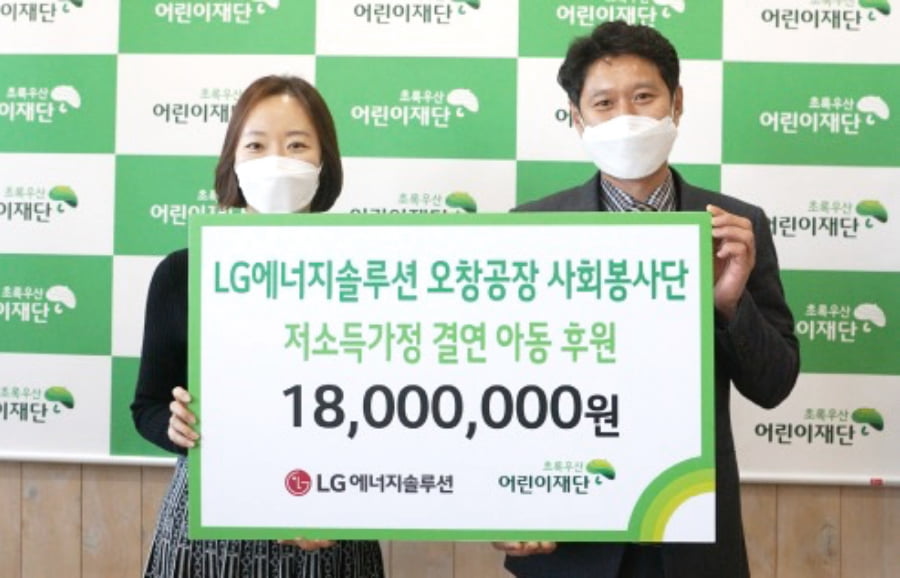 Contributions to the Community
LG Energy Solution's R&D Campus Daejeon is helping children enjoy favorable living conditions by undertaking residential renovations at local children's facilities through the Do Dream Child Center, a project that improves and repairs children's centers. Since 2005, the Ochang Plant has been steadily forming relationships with children from low-income families in the Cheongju area and providing support on a regular basis. It also operates the Twin Angel Fund, a social contribution fund created through the voluntary participation of Ochang members.