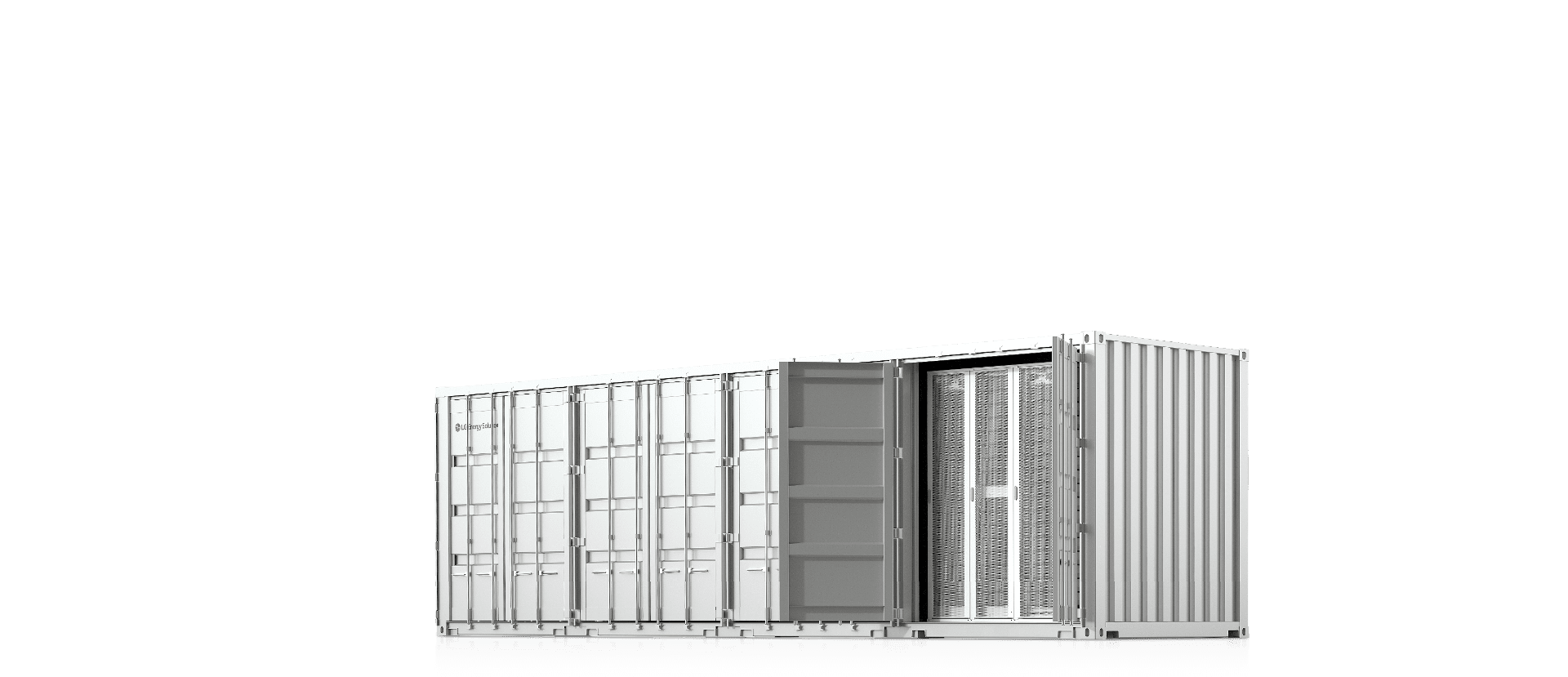 Core Competitiveness
Through our world-renowned excellence in technology and mass production capability,
we are leading the ESS market with a wide range of clients who apply our products
to power grids, UPS, and commercial and residential uses.

We maximize customer convenience by developing high-energy
and high-output products for power grids and diversified household products
that reflect customer needs in each region.
Produced with first-rate battery cell technology
By applying advanced process know-how of lamination and stacking, a proprietary technology, we produce high-capacity battery cells with a uniform energy output, long battery life, and stable structure.
01
Providing total solution for customer convenience
Our product lines mainly consist of battery cells, packs, and racks, and we also offer optimized solutions, such as racks for power grids and residential use, according to customer needs.
02
Improved spatial efficiency through compact size
By applying high-capacity and ultra-slim polymer battery cells to develop grid and residential ESS, we produce slim products that maximize space utilization and require minimal installation area.
03
Concept of ESS
In general, energy is difficult to store and is lost after being used. Energy Storage Systems (ESS) are systems that store and manage energy so it can be used more efficiently.
ESS has applications in power plants, power transmission and distribution facilities, homes, factories, and businesses. Through a system that coupled it with renewable energy, ESS can increase the efficiency of renewable energy and reduce electricity costs. It can be also used as backup power to minimize damages from power outages.
For example, solar modules mainly installed on the roof of homes and ESS for uninterruptible power supply (UPS) in data centers store the remaining power and use it during times of high demand or when electricity prices are high. In turn, it minimizes damages from blackouts and saves electricity bills. Also, power plants can store and manage irregularly produced renewable energy, such as solar, wind, and hydroelectric power, which increases the efficiency of their use.
Product
LG Energy Solution provides the most optimal energy solution for the users using our state-of-the-art energy storage system with a long lifespan and a top-notch quality.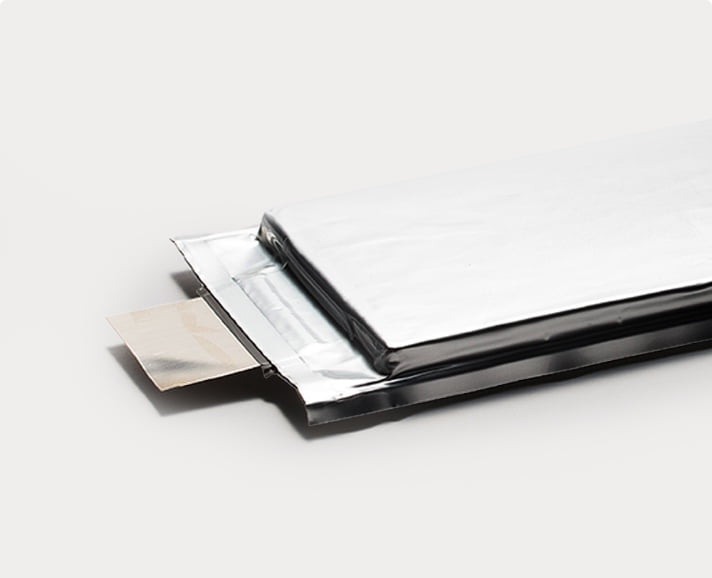 Cell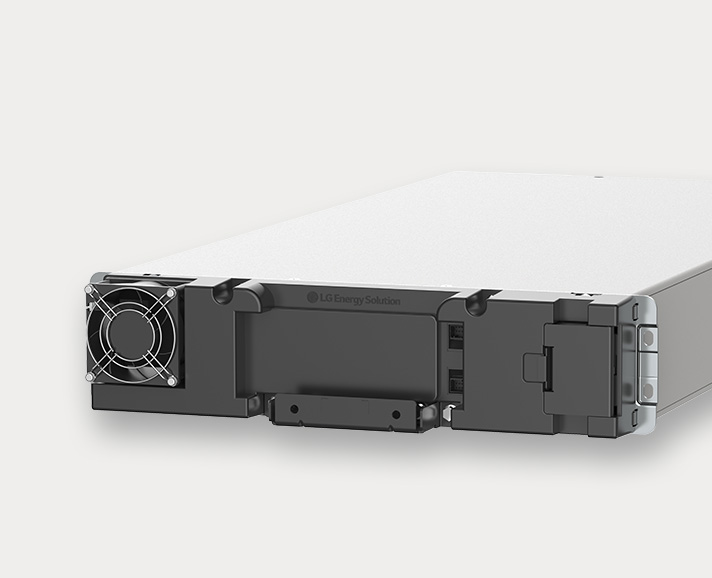 Pack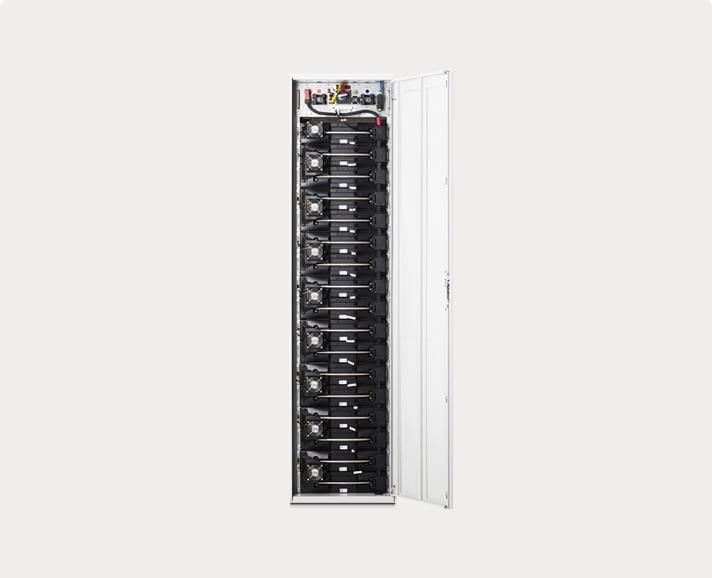 Rack
High-loading electrode structure

Winding
Limitations in electrode thickness

Lamination & Stacking
Increase in electrode thickness
Minimized the dead space inside the cell

Winding

Lamination & Stacking
Cell structure with extended lifespan

Winding

Lamination & Stacking
Mechanical / Thermal stability

Winding
Fe Ball penetration

Lamination & Stacking
Penetration prevented
Application
Home Battery
When used in conjunction with solar panel installations at home, ESS stores electricity produced by solar panels during daytime to be used at nighttime.

Home battery is the optimal solution that can serve as an alternative energy source to reduce electricity costs and prepare for power outages. Installing ESS and solar power system together generates power independently, increasing the self-consumption of power at home and reducing the overall electricity cost. LG Energy Solution provides optimized products for home use under the brand "RESU."
Compact size

Spatial efficiency:
applicable both indoors
and outdoors

Long battery life

Industry-leading
longer battery life

Proven safety features

Uses EV battery technology
requiring the highest safety standards

Scalable capacity

Energy capacity enhanced
through combining up to
two devices (48V)
Grid-scale and C&I
03

Standardized
renewable energy
ESS for power grids is installed at thermal power plants, solar and wind power plants, and substations. It has various applications in reducing power load, coupling with renewable power generation, and adjusting power frequency. Commercial ESS is installed in commercial buildings such as offices, schools, and factories, and is used to reduce power load or to couple with renewable power generation.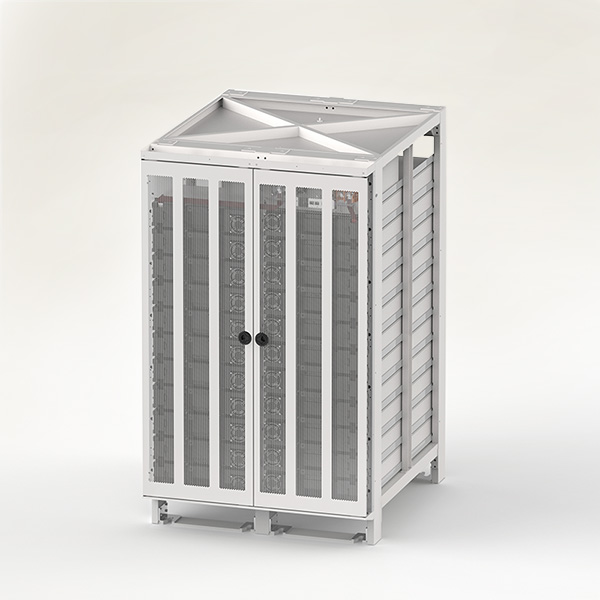 Safety

Original UL9540A
fire suppression solution

Easy Installation

Saves time and money
through rack assembly format

Diverse Product Options

Accommodates client needs
through diverse product lines of
cells, packs, and racks

Small Footprint

Lithium-ion battery requiring
minimum installation area
Global Reference (Grid-scale)
UPS
Backup power solution protects facilities that require the constant supply of power, such as data centers and IT/telecommunications facilities.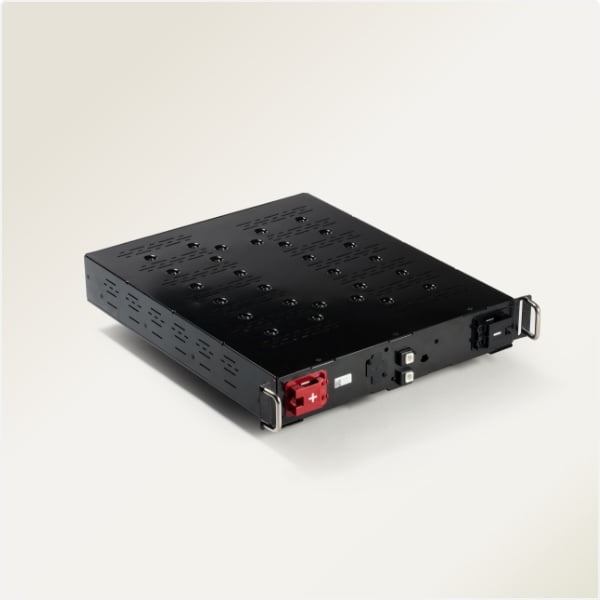 Extremely Small Footprint

Only 1.1m2 required for 1MW
system

Lower Total Cost of Ownership

Minimal
total cost

Proven Safety

UL1973, CE